7 Days of Healing™
Group Facilitator Training
7 Days of Healing™
Group Facilitator Training
The 7 Days of Healing Group Facilitator Training is an accredited 4 month life-changing program for energy healers that is guaranteed to ignite personal growth, up-level your energy healing skills, and increase your capabilities to make money by doing what you love in a more efficient and effective way.
During this training, you will acquire the knowledge and techniques to hold space and clear energies for groups from 2 to 100 people. I will teach you how to set up automatic energy clearing programs for individual clients, which is a game-changer because you will no longer need to sit and clear one energy at a time.
By embracing this transformative journey, you will become a beacon of light, assisting others in releasing the burdens of their suppressed human story and guiding them towards freedom and sovereignty.
Custom payment plans are available with Venmo, debit/credit, and PayPal. If you would like to set up a payment plan, please
contact me
.
What you will INNERstand during this training:
How to flip the switch on healing to eliminate your clients' self-sabotage, resistance, negativity and entity attachments as they arise.
How to activate the group for maximum healing each day so your clients' personal intentions manifest and they receive the most quantum healing possible for them.
Learn your Starseed origins, which star system your soul is from and how to leverage this knowledge and power in your group healings and client sessions.
How to create a sacred energetic container to place your clients in each day. Plus, how to run an energetic generator that allows for easy setups, so all the basics run on autopilot. For example, clients' detox pathways stay open, minimal processing time, processing symptoms and zero "stuck" processing.
How to anchor and keep the consciousness level of the sacred container energetically sealed and always vibrating above a 500 Level of Consciousness, no matter what the consciousness level of the participants are.
How to quantum leap, merge timelines, receive Galactic assistance, and energetically grid your group healings onto Gaia/Earth and call on this energy as a support system if you're feeling low and need a boost of energy.
How to station and activate through the portal of your heart, the heart of the Earth, The Sun, Central Sun, Greater Central Sun, and Galactic Center to ground, get intuitive guidance and use plasma light energy to "build-out" and manifest intentions.
How you can work "off-planet" and station at your highest grounding point for group work and individual sessions; to get multi-dimensionally broader perspectives on issues, avoid being corded or picking up negative energies from clients and up-level and raise your level of consciousness.
How to nurture the collective heart of the group and allow this heart energy to fractal out and assist in raising the frequency of planet Earth and the collective consciousness.
I invite you to activate your creatorship and step into your shining ability as a Certified 7 Days of Healing Group Facilitator and become a super-conscious channel for humanity, we need you! If this opportunity resonates with you, please email me at hello@kateelliotthealing.com.
All participants that become certified in this training will be pre-qualified for Board Certification with both the AANWP (American Association of Natural Wellness Practitioners) and the AADP (American Association of Drugless Practitioners).
Custom payment plans are available with Venmo, debit/credit, and PayPal. If you would like to set up a payment plan, please
contact me
.
What's included in this training?
Lifetime access to self-guided study with PDFs and over 20 hours of video tutorials
Pre-recorded group mentorship Zoom Q&A training videos, where I teach how to work with clients one-to-one more effectively and how to set up auto programs for easy and fast clearings
Four 7 Days of Healing weeks of your choice during the 16 weeks
One week of group practice activations with me to assist, support, and give you feedback every step of the way
Continued high-level access to me during the 16 weeks in a private messaging group on Telegram
Frequently Asked Questions
How much time do I need to spend per week on this material?

You can work at your own pace, but most people are spending 1-2 hours per week.

What will the practice week with me entail?

You will be paired with another practitioner and the two of you will run activations for a week in a group of volunteers that I will organize. I will be available to assist and offer high-level support and feedback every step of the way. You can activate based on your own daily schedule and time zone.

Are there any prerequisites?

No, but it is beneficial to be able to muscle test, dowse, or use a pendulum.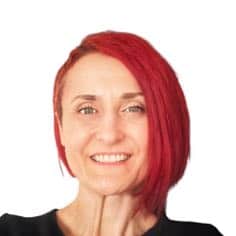 Custom payment plans are available with Venmo, debit/credit, and PayPal. If you would like to set up a payment plan, please
contact me
.